Curvy sexbomb Kim Kardashian hosted a New Year's Eve bash at TAO Nightclub at the Venetian in
Las Vegas, Nevada
on Friday night, and made L
as Vegas
even a bit more sexier than before.
Looking fabulous in a white frock, the E! hottie was joined by brother Robert and Harold "Hype" Williams while tweeting to her millions of fans, "Who's excited for the new year? Let's leave the past behind us and move forward! Do better and push yourself in 2011!"
That body is just magnificent! Look at those curves and that bust, uuh!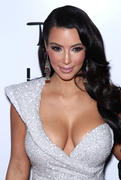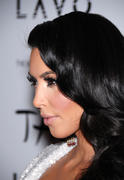 At least once a year
Las Vegas
really is worth of visiting. Or any given day, when Kimmie and her spectacular boobs visit the city.